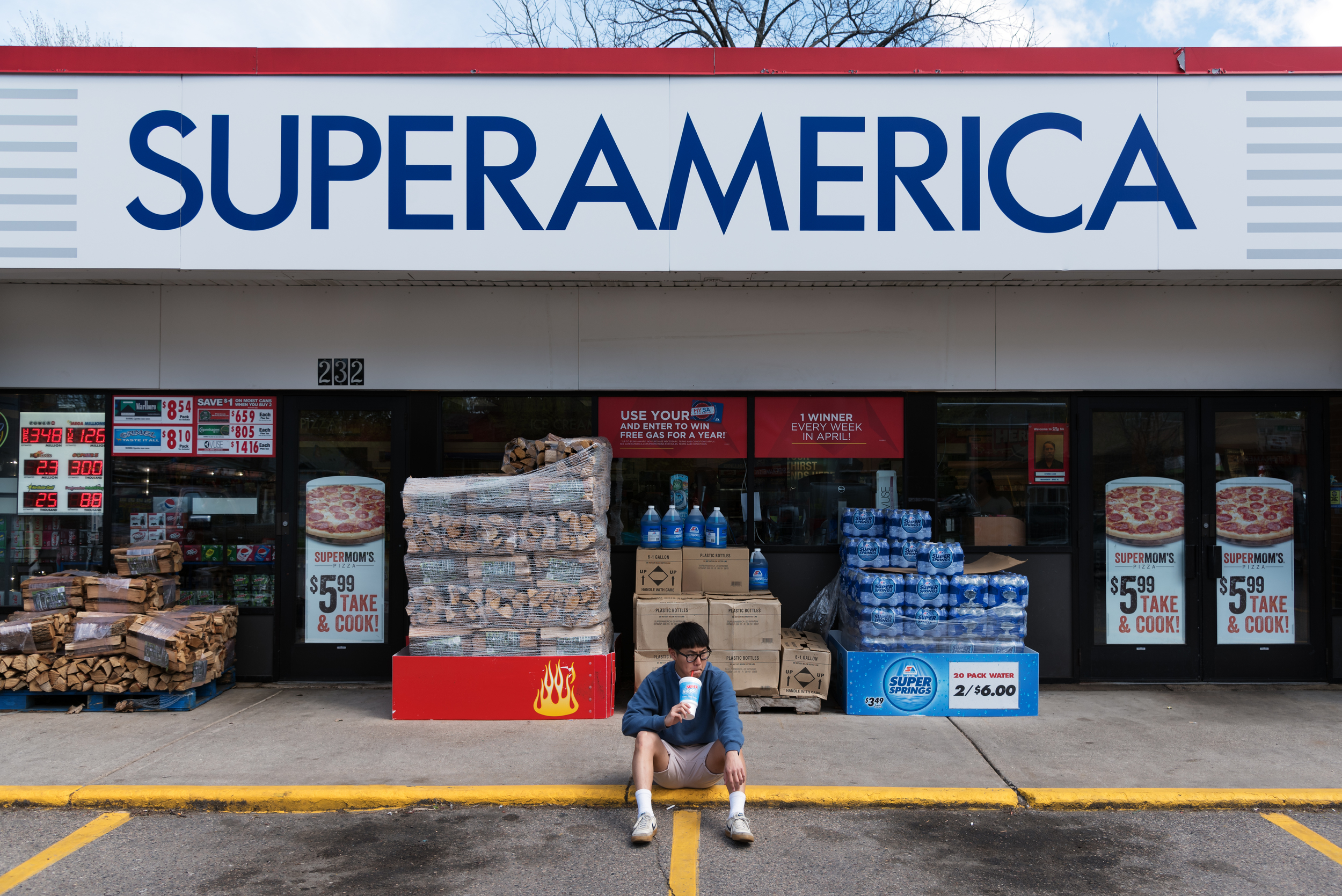 When I was a boy, my family and I took yearly vacations to Minnesota with my favorite excursion being the Mall of America. I loved every part of it– the rides, the food, the stores. And I enjoyed these things without worry. Growing up, when I was with my parents, I experienced very little racism and prejudice. At the time, I didn't give this much thought. In retrospect, I can imagine that some of this could be attributed to both my parents being White Americans. In a small way, I feel like I was enjoying some of my parents' privilege. Sometimes, I even thought I was White.
Now, I return to Minnesota alone. I left home at the age of 18 to go to college in Saint Paul. No longer under the protection of my parents, I walk through similar spaces with the outward appearance of an Asian boy–a tourist, a foreigner– while my childhood is muted in the background.
Midwestern Boy attempts to communicate my inner struggles about being an adoptee living in Midwest America. Through a series of self-portraits, I tried to visit spaces that have caused me both comfort and discomfort. Each image confronts cultural elements that have thrown me into this in-between space of being Korean and American, Asian and White. Like so many have in the past, I question my authenticity as a Korean while also indulging myself in the American culture that has been my home since I can remember.